Dominican Sisters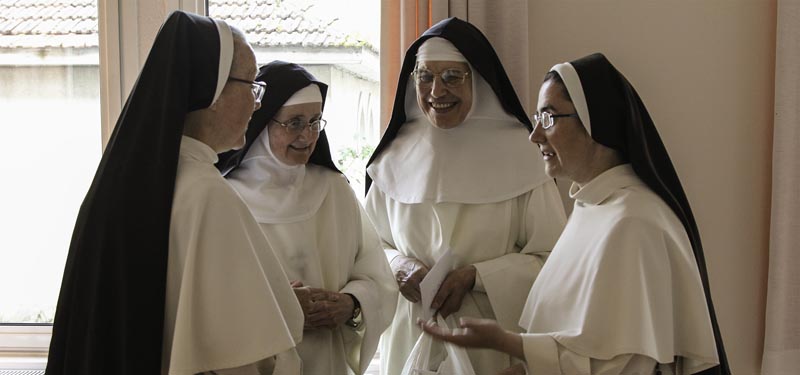 There are contemplative Dominican nuns, apostolic sisters and fraternities of clergy and laity united in the charism of the Dominican Order.
The foundation in the Order of Dominican women, committed to the monastic life of prayer and cloistered seclusion, finds its origins in the work of St Dominic, even before the final establishment of the friars. While preaching against the Albigensian dualists, Dominic encountered many women who had fallen victim to the dualists' rejection of the body and married life. Excluded from their homes when their husbands joined the sect, these women had no property or rights to a living. Dominic called them to a life of prayer for the success of his mission at Prouilhe in the south-west of France. Gathering these women into a community allowed them safety, fellowship and purpose as they offered prayer without ceasing for the Dominican Order. The Monastery of St Mary at Prouilhe remains the first of such Dominican monasteries with an international community of over 30 nuns.
Dominican life is both contemplative and apostolic. Each branch of the Dominican family pursues these aspects of our life but in different ways. So, the Order also includes congregations of religious women who are Dominican sisters, working in the world to praise, to bless and to preach. Like the friars, these women live a common religious life of prayer and study, passing on the fruits of their contemplation to others. Dominican sisters are organised into congregations, with a Superior General and independent structures of communities with apostolates in universities, parishes and city projects around the world.
Links to websites of Dominican Sisters in the United Kingdom: