Dominican Pilgrimage to Lourdes (Part 2)
What is distinctive about a Dominican pilgrimage to Lourdes? We try to share the key aspects of our Dominican life with our fellow pilgrims:
Prayer, especially in the sung choral Office & Mass, and quiet moments of contemplation. On our penultimate day, we celebrated a Mass with the anointing of the sick.

We were also given the privilege of celebrating Mass in the Grotto of Massabielle, with Bishop Malcolm McMahon OP presiding:
The handing on of the fruits of study and contemplation through various talks given by the Prior Provincial, Fr Allan White OP and other brothers, and of course, through preaching.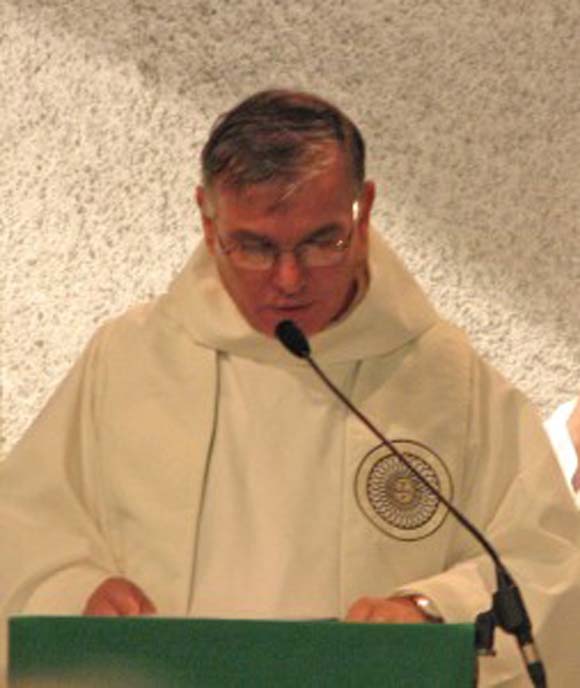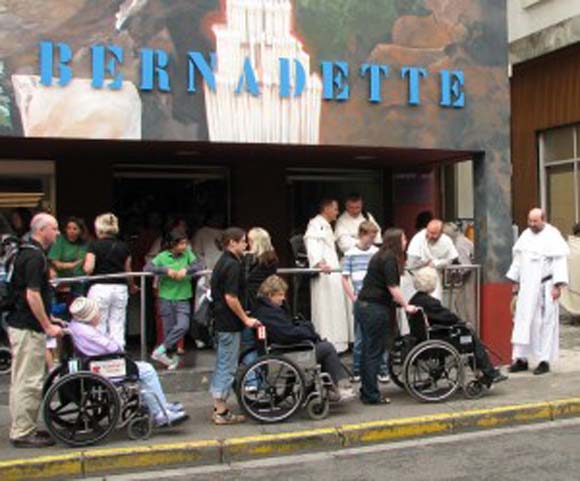 Above, we are waiting to enter the Cinema Bernadette, the venue for Fr Allan's daily talks.
Community life expressed on pilgrimage through times of recreation and meals together. While in Lourdes, we had occasion to celebrate three birthdays and go on an excursion to the Pont d'Espagne.
Before we left Lourdes, we blessed a large candle, where it burns near Our Lady's Grotto, as a symbol of our prayers. May Our Lady of Lourdes pray for us!