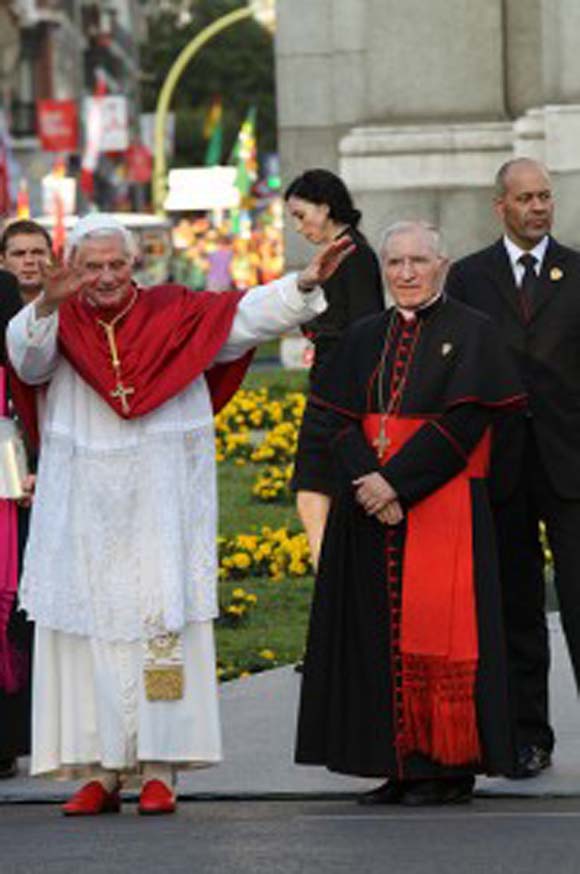 Madrid: The Pope Arrives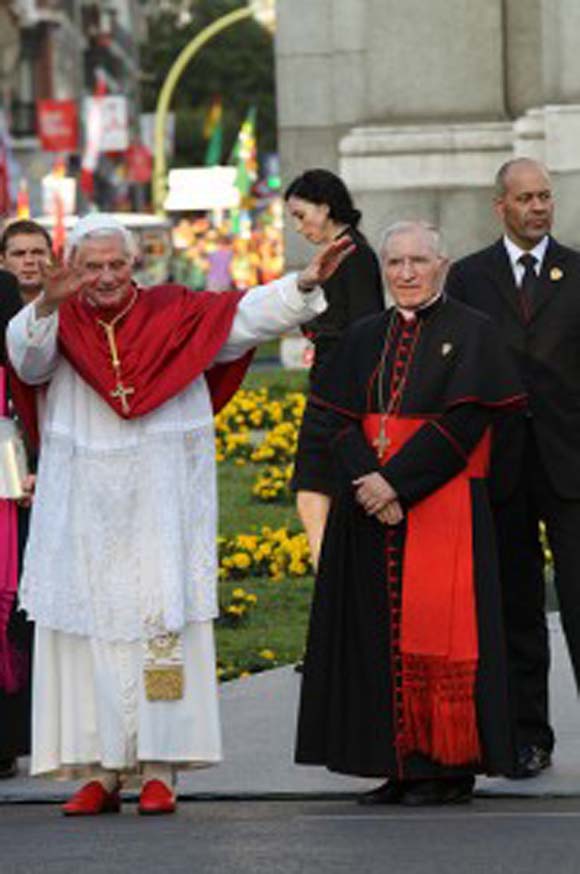 Just before noon on Thursday our group were listening to a homily from Archbishop Timothy Dolan. During a pause the church bells started to ring. Suddenly the whole city was filled with the sound of church bells: The Pope had stepped upon Spanish soil. The Holy Father made his way to the Nunciature, where he rested before the official Papal welcoming ceremony in
Plaza de Cibeles.
As might be expected the crowd were excitable and in good voice. Many had waited since the early afternoon to ensure a good view and The streets were lined with pilgrims hoping to catch a glimpse of the Pope-mobile.
Our group found a good spot to colonise, which thankfully had a good view of one of the many screens that had be erected in the City centre.
When the Pope finally the crowd erupted with chants of Viva il Papa and Benedicto peeling out from the assembled pilgrims. The atmosphere was akin to a rock concert or a football match. During the excitement the Holy Father received the keys to the city of Madrid from the Mayor and made his way to the podium. As he began his address the excitement turned to energetic attention as the successor of St. Peter addressed the near million Catholics from around the world.
After a celebration of the Liturgy of the Word, the Pope called on all to base their life on the firm and solid foundation of Jesus Christ. He pointed out that this can be the only way "to build the civilization of love and life" (the whole text may be found
here
)