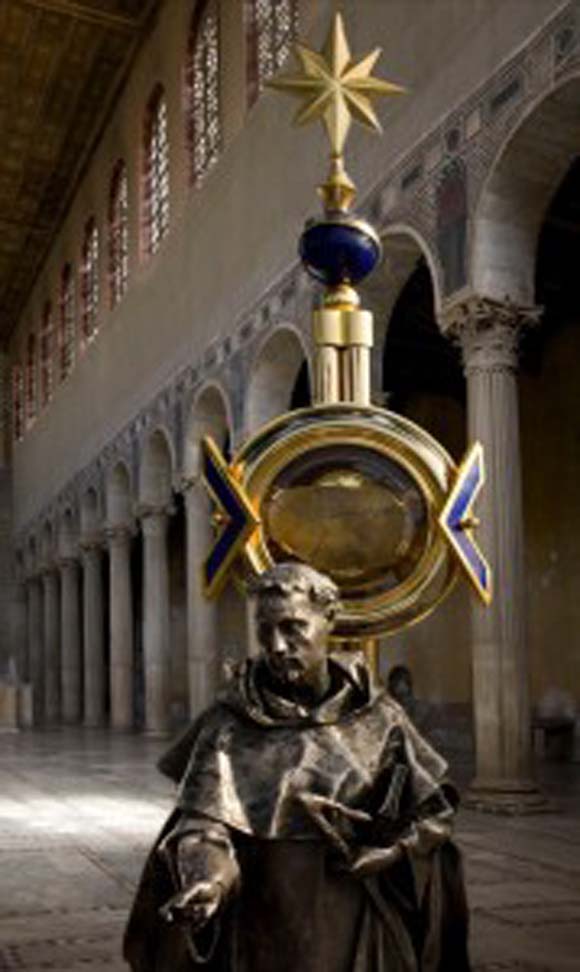 O lumen Ecclesiæ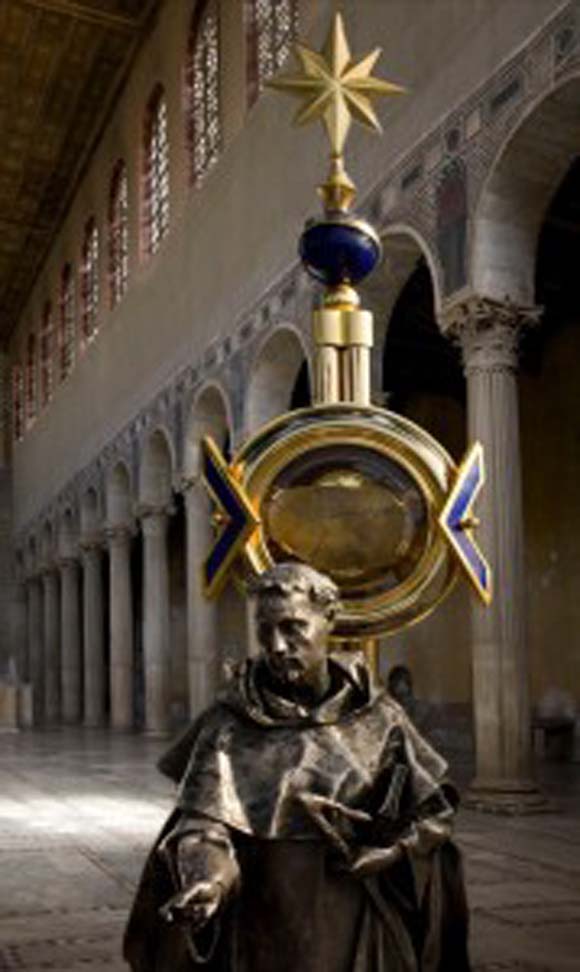 St Dominic is frequently depicted with a star around his forehead, because his mother, Blessed Juana de Aza saw this appear during his baptism. This legend is corroborated with this description of the saint by Blessed Cecilia of Rome: "From his forehead and between his eyebrows a radiant light shone forth, which drew everyone to revere and love him". Hence, the antiphon to St Dominic begins by referring to him as
lumen Ecclesiæ
, 'light of the Church', and this description says something about St Dominic, and his Order.
Light is something that we seldom notice when it is present; we just take it for granted that it ought to be there, whether as natural sunlight, or with the flick of a switch. As something intrinsically good, like truth, or goodness, or beauty, we feel light's absence more than its presence. Light is necessary for our well-being, and serves our greater good. Light enters a building through its windows, so each window panel is sometimes called a light. When the light shines through the windows of a church, it gives form, colour, and life to the images of Christ, the saints, and the angels. Thus they become present to us, and so the light may be said to preach.
But notice the humility of the light. It doesn't draw attention to itself, but serves others' needs, makes their lives better, and ultimately, proclaims the truth and goodness of God, the one true Light. Hence, St Dominic, this most humble of great saints, left us a mission of preaching and the salvation of souls rather than any personal Rule, or writings, or personality cult. His sole aim was to shine a light on the Faith by assiduous preaching, and an apostolic way of life, and to allow the light of God's truth to illumine our lives through study and contemplation, so that we might see better, and thus, live more abundantly. And he did this from his beginnings as a cathedral canon at Osma from within the Church and her structures. Thus he founded a clerical Order, and he is truly called a light of the Church.
Inspired by him, let us also be a light to those around us, for it is "better to shine a light than to curse the darkness".