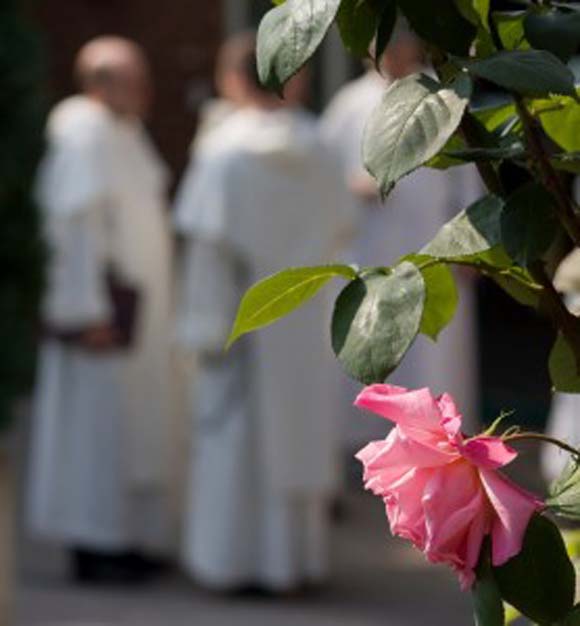 Rosa Patientiae
Patience is the first characteristic of love (1 Corinthians 13:4) and it is a key marker of sanctity – 'he had the patience of a saint' is a very familiar phrase. Patience is not about being submissive, or being able to wait a long time, but it is the virtue of being able to suffer evil for the sake of what is truly good. So we can see why the rose is such an appropriate symbol of patience. The rose is primarily a symbol of love. Even though a rose has thorns, these don't detract from its beauty. In fact the thorns are necessary for this beauty to flourish. In 2 Corinthians, St Paul speaks of the thorn in his flesh and how the Lord spoke to him: "My grace is sufficient for you, for my power is made perfect in weakness." 'for the sake of Christ, then, I am content with weaknesses, insults, hardships, and calamities.' The meaning of patience is summed up in Fr. Vincent McNabb's short poem, Rosa Patientiae: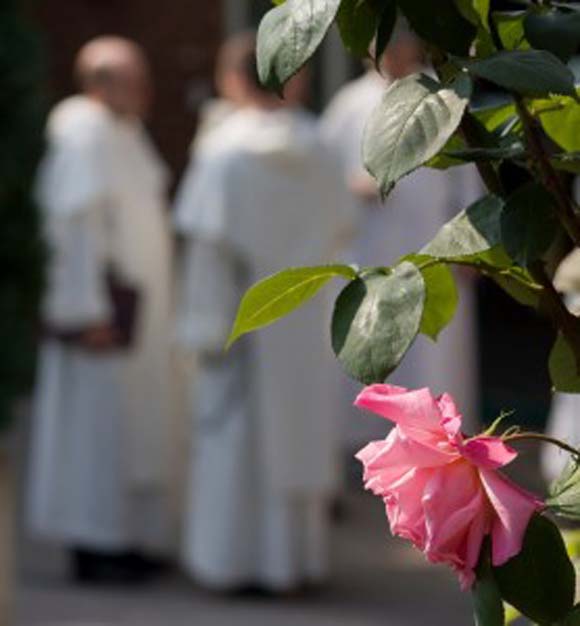 The rose's hue and scent
        Are meant,
By Him who made the rose, to adorn
        A thorn.
And thus, when sorrow irks,
        Who shirks
Forgets to count the gain
      Of pain-
Nor, joy-benighted, knows
        The rose.