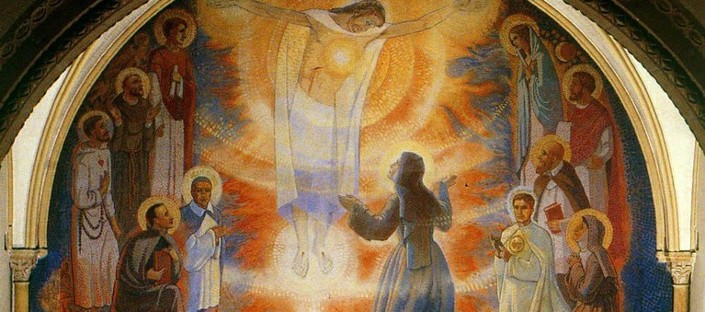 Solemnity of the Most Sacred Heart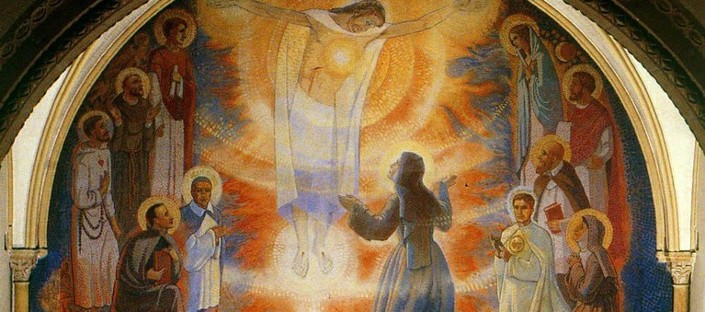 The heart is the centre of life, and each minute of our life is made possible by the beating of our heart. Not only does the Bible refer to the heart as that which is most personal to the individual, one's feelings, joys and desires, but also one's intelligence and will. One can only truly understand with the heart. The heart is the very centre of one's being.
The feast of the Sacred Heart of Jesus, which we celebrate today, points likewise to the very centre of Jesus' being, the mystery of God who became man without ceasing to be God. Even more, as Ratzinger says, "in the pierced heart of the crucified, God's own heart is opened up; here we can see who God is and what he is like" (Ratzinger, The Spirit of the Liturgy, p.48). In the pierced heart, it is the love of God for us laid bare to see.
In the ministry of Jesus, we have already seen the power of God's love reaching out to sinners to create their loving repentance. Today's Gospel shows us indeed how God goes after the missing sheep with his infinite mercy. The Son of God came into the world to call us to a life of liberty, to announce the Good News of the kingdom, to heal the sick and to forgive sins.
But this power was to reach out most richly through the death of Jesus. When Jesus is hanging on the cross, with his heart opened, we can contemplate the infinite love of Christ who laid down his life for us. We can hear the language of the heart, which surpasses all speech, speaking of nothing but love.
And this heart never ceases to beat. The third day after his death, Jesus rose from the dead. And at the ascension, Jesus was lifted up to heaven and he is now seated at the right hand of the Father. His pierced heart, full of love, has been glorified. Jesus can now eternally present to the Father his wounds on our behalf. The Letter to the Hebrews puts it this way: Christ is able for all time to save those who approach God through him, since he always lives to make intercession for them (He 7:25). That's why we even boast in God, through our Lord Jesus Christ, through whom we have already received reconciliation (Rm 5:11). In peace, we can let the heart of Jesus speak in us and for us to the Father.
Now, urged by the love of God (2Co 5:14), as Saint Paul says, and having received the ministry of reconciliation, it is our turn to speak the language of heart, to show an inventive charity, so that all who suffer and are heavily burdened may find rest.
(you may wish to read also: Ratzinger, Behold the Pierced One (San Francisco: Ignatius Press, 1986).