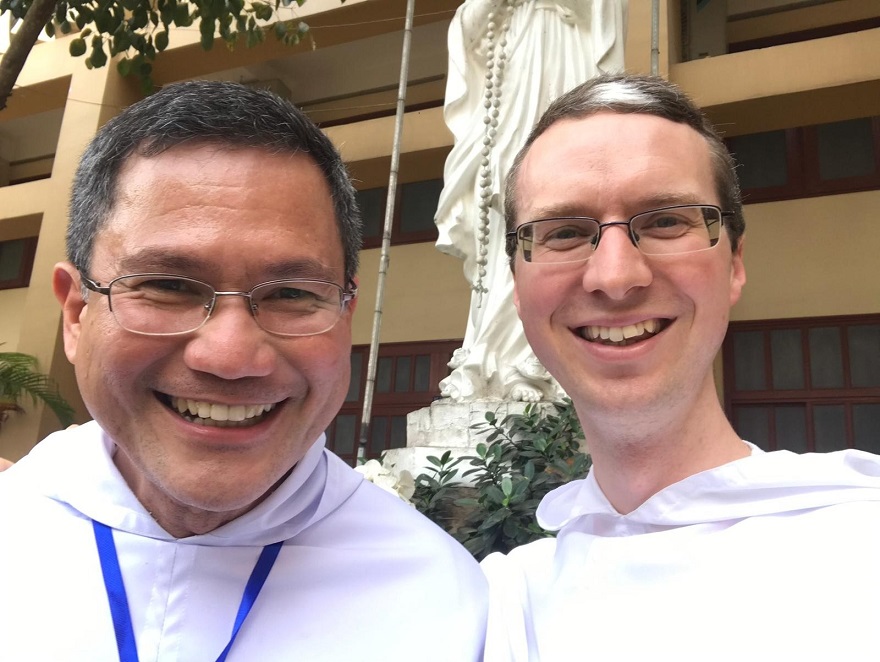 Communication for Communion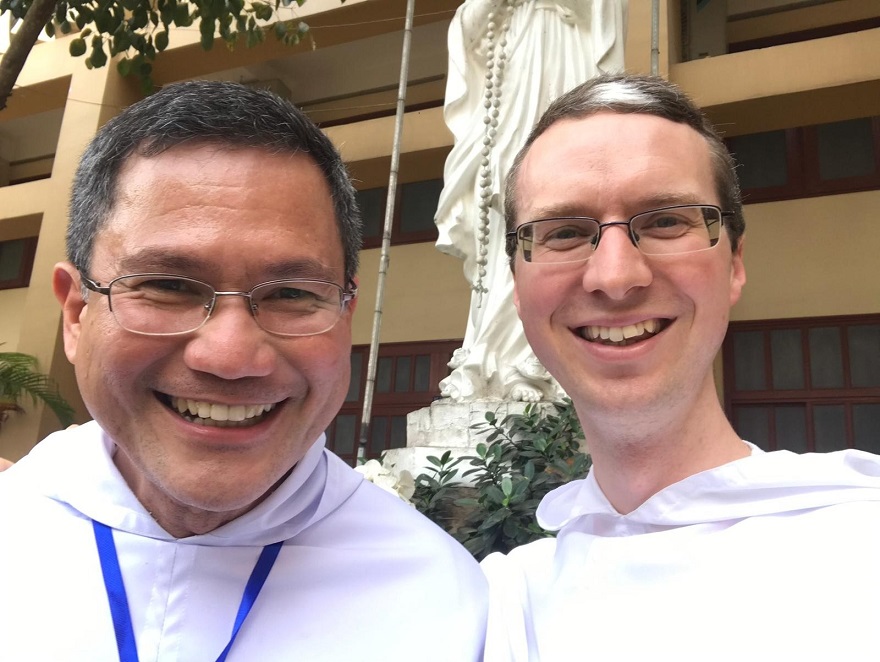 Fr Matthew Jarvis OP, based in Holy Cross, Leicester, is one of a team of translators who serve the General Chapters of the Order. He reflects on his experience in Vietnam this past summer.
 Dominicans have a peculiarly participative form of governance which has stood the test of 800 years. The General Chapter, gathering friars from all over the world every three years, is the highest authority in the Dominican Order. Even the Master, elected every nine years, is subject to its decisions and must serve the wishes of the brethren for the common good.
This was my second General Chapter, having served as an interpreter (French-English) at Bologna in 2016. But Biên Hòa (Vietnam) in 2019 was something quite extraordinary. The first General Chapter in a non-Christian country and the first to elect an Asian as Master of the Order, Fr Gerard Timoner from the Philippines: these are reasons enough to call it 'historic'. The Vietnamese province itself is extraordinary, with the largest membership of the Dominican Family by far. We joyfully witnessed this at the Closing Mass of St Dominic on 4th August, including the Solemn Professions of 21 friars, attended by an estimated 18,000 members of the Dominican Family.
As the Chapter went about its business, it was clear that the Dominican mission to preach the Good News of Jesus Christ has increasingly global dimensions: the Order is a 'communion of provinces' and not a federation, such that initial formation, fraternal life, study and mission will need to be approached in fresh ways that strengthen communion in an ever more connected – yet sadly not so unified – world.
As a translator, I had the privilege to see some of these challenges up close. Language barriers must be overcome if we are to be true brothers and sisters. To paraphrase St Thomas, communication is necessary for communion. Thus, translators are bridge-builders, enabling fraternal exchange, fostering a communion of minds and hearts. It's a daunting fact that without us translators the Chapter could not function, and the meetings would probably be even longer!
Simultaneous interpreting is hard work, requiring intense concentration and a proactive familiarity with diverse topics under discussion. I think that building fraternal communion is similarly hard: we have to work at it, seeking mutual understanding with a generous heart, to overcome the personal, cultural, and even theological distances between us. But both tasks are rewarding in the end. I get great pleasure from translating what the brethren say, knowing I am serving the Chapter, and when we build communion we inevitably find joy in the bonds of friendship.
When language barriers remain, we should not forget that communication is much deeper than words. I tried learning some Vietnamese words, especially thanks to the student brothers who were patient with me. But when I failed to say much, my new friends could still understand what I meant through body language and an underlying sympathy of hearts.
As I fondly look back on my month in Vietnam, it's the language of the heart that I thank God for. Through this language, I have discovered new brothers and sisters and made new friends. It also reminds me of the first time I met Fr Gerard. It was ten years ago in Manila when I was working as a Dominican lay volunteer. He wanted to know how I was getting on learning the Tagalog language, and added that I could always fall back on 'the universal language'. 'What, mathematics?' I asked. 'Or do you mean music?'
'No, no', he laughed out loud, '…the smile!'