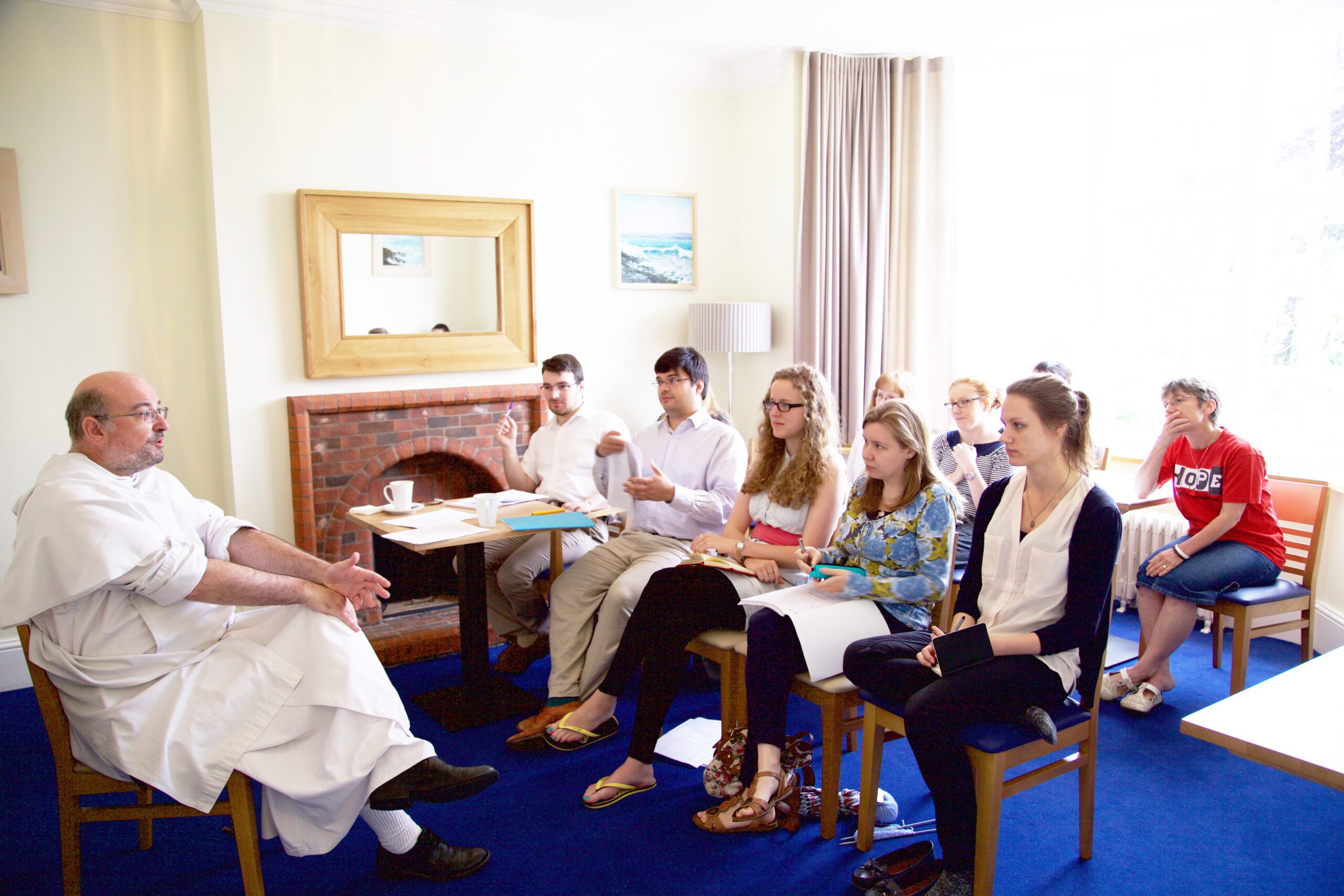 Introducing the Aquinas Institute
 Fr Richard Conrad, Director of the Aquinas Institute based at Blackfriars Hall, Oxford, explains its work promoting St Thomas' legacy.
Saint Thomas Aquinas was without doubt the greatest Dominican theologian, and his writings have been, and are, valued by Protestants as well as Catholics, philosophers as well as theologians. The Order has always made much use of his writings in forming new preachers, and has taken care to promote his thought. In recent years, Dominicans and others have drawn on St Thomas when discussing faith-and-science issues, when reflecting on human psychology, when analysing the ways we speak about God, and so on. Strands of his teaching that have been rather neglected have recently come to the fore, such as his emphasis on our need for the Gifts and personal guidance of the Holy Spirit. It is no surprise that there are several 'Thomistic Institutes' in the Order, and outside it, to promote the study, discussion and dissemination of St Thomas' ideas. One of these is the Aquinas Institute set up in 2004 at Blackfriars Hall, Oxford, under the directorship of Fr Fergus Kerr. Fr Vivian Boland took over as Director in 2008, and Fr Richard Conrad in 2014. A constant figure in the Institute has been Dr William Carroll, who has spent each Hilary Term at Oxford as Aquinas Fellow. He is a regular visitor to China, where there is a growing interest in St Thomas' thought, and where he is planning to establish an annual summer school under the Institute's aegis.
The Aquinas Institute organises a number of regular activities, which include: reading classes to help students at different levels get used to studying St Thomas' writings; at least one conference each year that brings scholars, students and other interested people together for papers and discussion on a theme connected with St Thomas; a summer school at Buckfast Abbey to help young adults draw on St Thomas to make sense of theology and integrate it into a sustainable vision of Catholic life; and a series of seminars that allows experts to present papers to a group of scholars in Oxford. These have all been highly successful.
Two one-day conferences have been held in 2015, one on different recent schools of interpretation of St Thomas, and one on Biblical Interpretation from Augustine to Aquinas. A half-day conference presented St Thomas' conviction that political life basically stands to help us flourish, despite all its ambiguities. Fr Thomas Joseph White OP, Director of the Thomistic Institute in Washington DC, gave the Aquinas Lecture on God's absolute unity, which, for St Thomas, is not compromised by the Mystery of the Holy Trinity. A visiting scholar, Dr Barbara Walters, presented her research on St Thomas' composition of the Liturgy of Corpus Christi, including his choice of music for the Office. Fr Richard Conrad gave a lecture, co-sponsored by the Oxford Council of Christians and Jews, on St Thomas' valuing of the Torah.
The summer school is kindly supported by Buckfast Abbey. The Earhart Foundation has generously financed the seminar series, so it has been possible to bring scholars from the Americas and from China, as well as from Europe, to speak in Oxford; it has also paid for four or five students doing research on St Thomas to attend a seminar and the conference. 2015 is the last year the Earhart Foundation can operate, so we are engaged in fundraising to help the Institute's valuable work continue. Small sums can make a big difference by enabling poor students to attend and even present their work at our conferences, and we are hoping in due course to finance some research fellows, so that our website and publications may help people draw on the riches available in St Thomas' writings. All offers of support are most welcome!
Interested? Join our mailing list! Just drop an email: aquinas@bfriars.ox.ac.uk
Main image: Fr Simon Gaine OP teaching 'A Vision for Life', Study Week 2015.