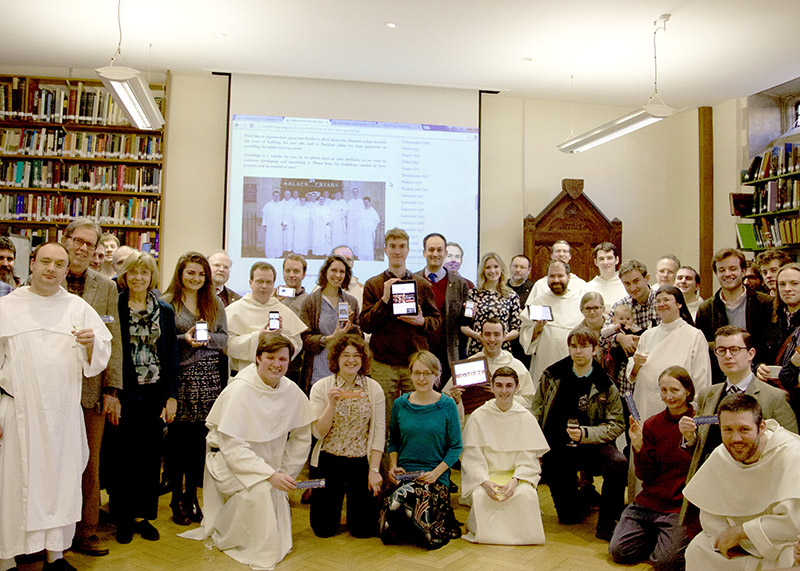 Official Launch of the new Dominican Friars website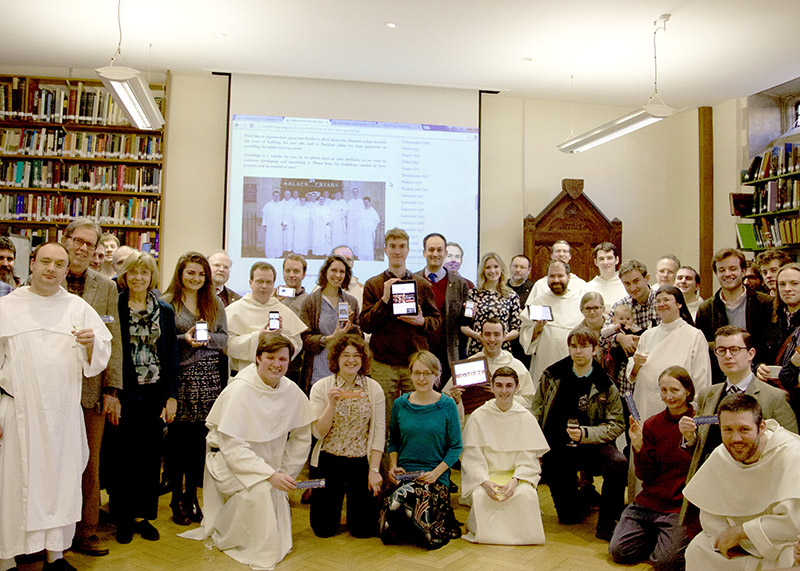 After midday prayers today at Blackfriars, Oxford, the new website www.english.op.org was officially launched at a pancake party! (Pictures below…)
Among those attending were the student brothers who write for the Godzdogz subsite; many of the friars whose homilies are posted weekly on Torch; and a big crowd of friends.
Richard Brown, the Dominicans' Development Director, said he was delighted to see the site being used so actively: 
"I am extremely fortunate to be working with a religious order which places such importance on communication, whether preaching in church or evangelising through digital media. This new website has been designed as a new 'pulpit' from which the Dominicans can share the Gospel and promote their important mission.
"I would also like to express special thanks to the Abbot and community of Buckfast Abbey which provided a generous grant towards the costs of the website build; and also the many individuals who responded to an online appeal for support for this project."
 
The new website features:
Br Matthew demonstrates the website

Br Samuel serving pancakes
Poster for the new website.