Ordinations at Blackfriars
Sunday 30 July saw three Dominicans and two Franciscans ordained deacons at Blackfriars, Oxford by Archbishop Malcolm McMahon OP. 
All five have been undertaking their studies and ministerial formation in the Dominican Studium at Blackfriars, where the Dominicans teach a number of students from different religious orders who are preparing for ministry.
The Dominican student brothers have been supported through the generous contributions of benefactors to the friars' Training Fund campaign, and indeed Brs Samuel and Toby undertook the gruelling coast-to-coast walk in their habits in 2014 to fundraise for this. 
Please keep our new deacons in your prayers as they work through their final years of study before priestly ordination.
Pictured above, left to right: Franciscan brothers Gerard and Benedict; Dominican brothers Toby, Luke and Samuel.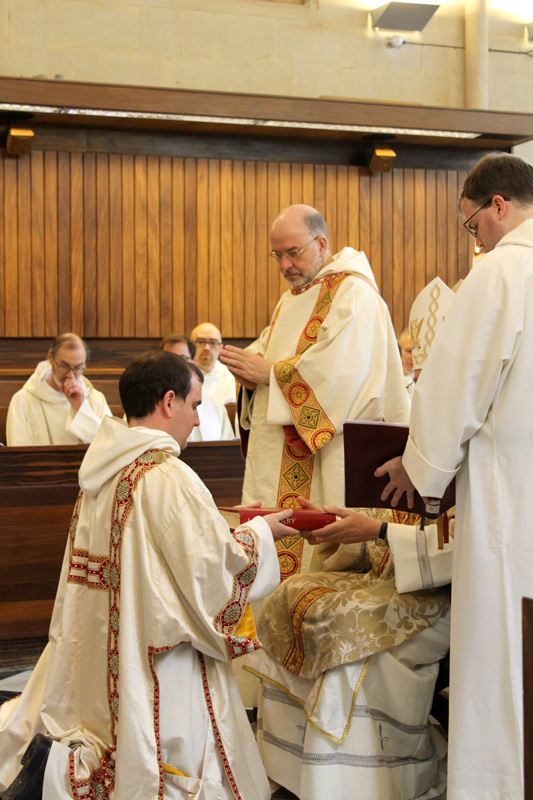 Br Luke Doherty OP, Fr Martin Ganeri OP (Prior Provincial), Archbishop Malcolm McMahon OP, Br Toby Lees OP, Br Samuel Burke OP

Photos by Br Albert Robertson OP