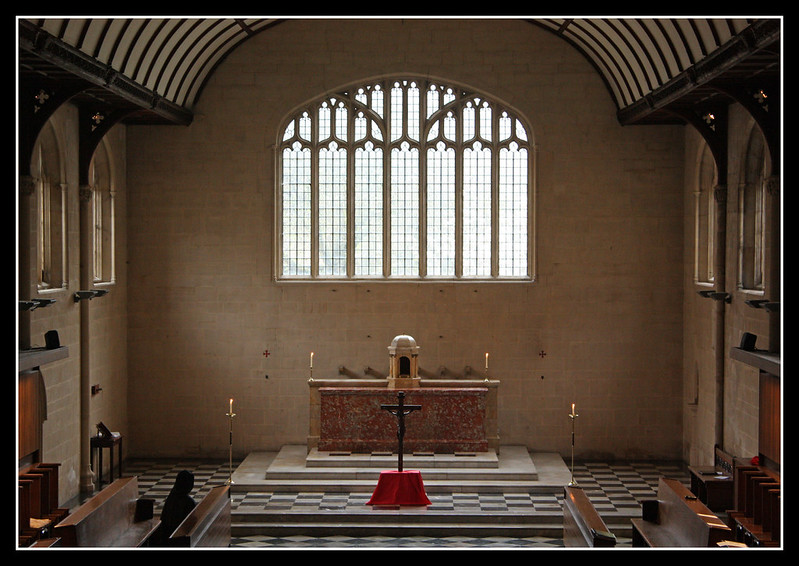 Fully Alive
Seventh Sunday of Easter. Fr Gregory Pearson considers what it means for us to be fully alive.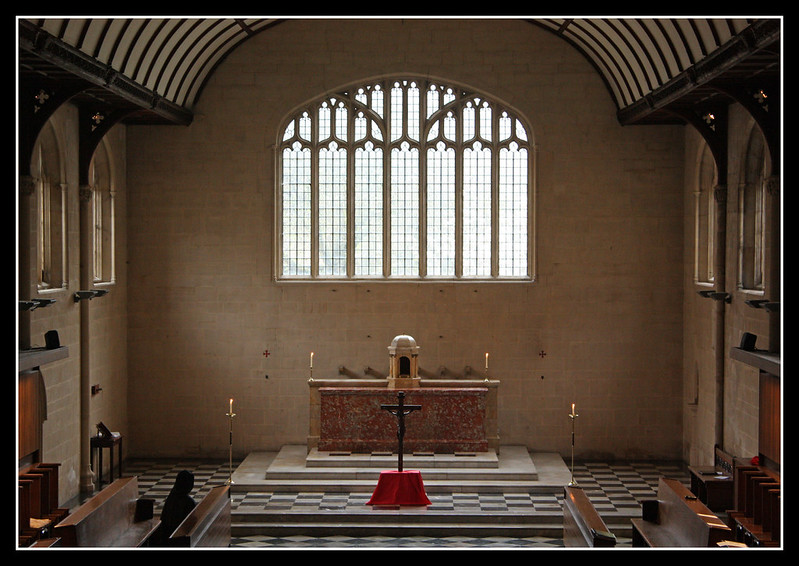 'The glory of God is a human being fully alive,' says St Irenaeus in a passage of his voluminous treatise Against the Heresies. It's a quotation that's perhaps overused – even misused, on occasion – and clearly no one phrase can successfully sum up the whole significance of Christianity, but its power lies is in its ability to capture in a few words something central to what Christians believe. One might even go so far as to say it was a distillation of the dynamic being expressed in Jesus' prayer to the Father on the eve of his Passion which we read in today's Gospel. In order to see how that claim might be justified, though, we need to use the words of the Gospel to try and understand the point St Irenaeus is making.
There are a couple of ways in which the phrase can easily be misunderstood, and it's from these two aspects that we can begin exploring its meaning. First of all, it can sound like St Irenaeus is suggesting that God's glory somehow depends on the existence of human beings; that clearly can't be the case, so there must be some other sense in which this very strong claim of identity – 'the glory of God is a human being fully alive', not even just 'can be seen in' – should be understood.  We also need to be careful of the rather slippery meaning of the phrase 'fully alive': after all, it can call to mind transitory adrenaline-filled experiences, and yet surely St Irenaeus was not saying that God's glory is especially visible in people who live on the edge. What does it really mean for someone to be fully alive?
In fact, the answer to both these difficulties of interpretation is the same, and that answer is Jesus. How is it true that the glory of God is a human being fully alive? Because Jesus is a human being and Jesus is God, incarnate in our world, showing to us, as he prayed at the Last Supper (Jn 17:1), the glory of the Father with whom he is one. What does a human being fully alive look like? Jesus, who is so alive that even though he died, he now lives. On the cross, as he breathes his last, Jesus says, 'it is finished' (Jn 19:30); this is the completion of the work the Father gave him (Jn 17:4) which glorifies God on earth as, through his death, the power of his divine life is revealed.
That, of course, is already amazing enough: God has taken on our human nature, and in that human nature has died, risen and ascended into heaven so that a human being is glorified with the glory the Son had with the Father before ever the world was (cf Jn 17:5).  If we were to leave things there, though, it might seem like we had rather weakened the force of St Irenaeus' striking claim: it would mean that when he spoke of 'a human being fully alive', we were understanding him to mean a particular human being – Jesus – who is fully alive rather than any fully alive human being.
In Jesus' prayer in our Gospel passage, however, it is clear that he gives eternal life (and what is the fullness of life, if not life without limit?) to his disciples, and because they share in this life, which is his, they are so closely united with him that his glory is manifested in them (Jn 17:4,10). The fullness of human life is 'to know you, the true God, and Jesus Christ whom you have sent' (Jn 17:3), and this is only possible by being drawn – through Jesus – into the very life of God.
Both this Gospel passage, then, in richness of Jesus' high priestly prayer, and St Irenaeus' statement with its striking and succinct immediacy speak of the awesome hope which lies at the centre of Christianity: that because Jesus and the Father are one, and Jesus has shared his life with us, we may live with the very life of God.
Readings: Acts 1:12-14 | 1 Peter 4:13-16 | John 17:1-11
Photo credit: Fr Lawrence Lew OP.