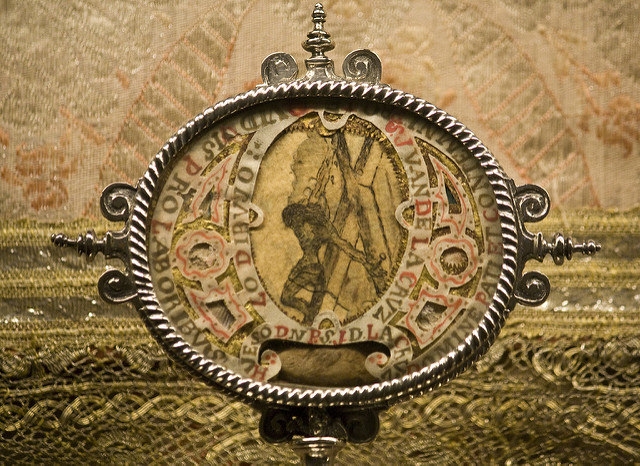 Spiritual Athletes?
Twenty-First Sunday of the Year | Fr John-Patrick Kenrick challenges our tendencies to become spiritual couch potatoes.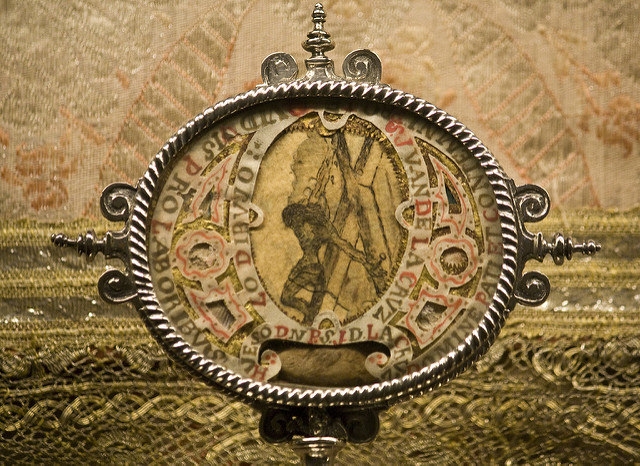 These days far fewer children seem to be familiar with the great stories of the Old Testament, stories that were once the standard fare in Christian RE lessons and Sunday schools. This may be due to the common opinion that Old Testament stories are always full of violence and depict an often irritable and violent God, hence not really suitable for impressionable young children – who in any case prefer these days to play violent computer games rather than read violent stories. Today's reading from the prophet Isaiah is a useful reminder that salvation history begins with the Old Testament and that from the book of Genesis to the book of Revelation there is a consistent message of hope for all nations, beginning with those that seem the most obscure. There is also a consistent message that all sin is repugnant to God because it is in essence disobedience, a rejection of the divine plan for creation and humanity in particular. In the New Testament sin as disobedience comes into even sharper focus in the judicial murder of Jesus Christ, the Son of God.
Many people prefer not to think about the reality of evil in our world. If you ask people what was the news today one person will say that team GB is now in second place in the medals table at the Rio Olympics; but another may say that the people of Aleppo continue to be gassed and slaughtered by their own government while all the other nations of the world are occupied with playing games in sunny Rio. It is not easy to rejoice for the Olympic champions and mourn the dead in Aleppo at the same time. Inevitably we make a choice – there is indeed a time for rejoicing and a time for mourning; but the Lord knows that there is also a time for encouraging words and a time for more sobering advice.
The athletes at Rio will recognize the truth of what Hebrews is saying today – 'suffering is part of your training'. Effort and pain are required whether the training is for physical or spiritual perfection. The athletes at Rio have worked hard to get where they are and most of us watch them with a twinge of guilt; they are after all human beings just like us; if only we could be so single minded in keeping fit. If only we could be so single minded too in the pursuit of virtue. Fortunately it's not all down to us. The author of Hebrews tells us that a good father trains his sons and that training can involve punishment and suffering. We have Christ to train us and sometimes, as in today's gospel, he trains us with a much needed realistic assessment of our spiritual condition.
Someone asks Jesus in this gospel 'Will only a few be saved?' He may be one of those unfortunate beings who would be sorely disappointed if the saved turn out not to be few in number. Jesus does not give a direct answer because His is a generous heart, one of infinite mercy. But even that great mercy is dependent on our willingness to admit that, like everyone else, we too are moral failures and desperately need the saving love of Christ who is the narrow door. As someone once said, 'the human race is not yet over – so it's premature to want to know who wins.' But there will be both winners and losers – those who achieve greater humanity and those who lose it. Sin is a reality in our lives. We see its presence everywhere in the world. The mistake is in thinking that it is not really our concern, that we can remain detached from human suffering or injustice at home or abroad.
In scripture we find the reality of our human predicament. It is a reality we have to face either as would be athletes or as complacent spiritual couch potatoes, unwilling to make the effort needed for moral progress and the cooperation that is needed if grace is to triumph in our lives. To all of us Jesus says 'Try your best. Try your best to enter by this narrow door. There will be people who will not succeed.' Timely advice like that may just be the saving grace we need.
Readings: Isaiah 66:18-21|Hebrews 12:5-7,11-13|Luke 13:22-30
The image above is a drawing of Christ on the Cross (the narrow door) made by St John of the Cross.