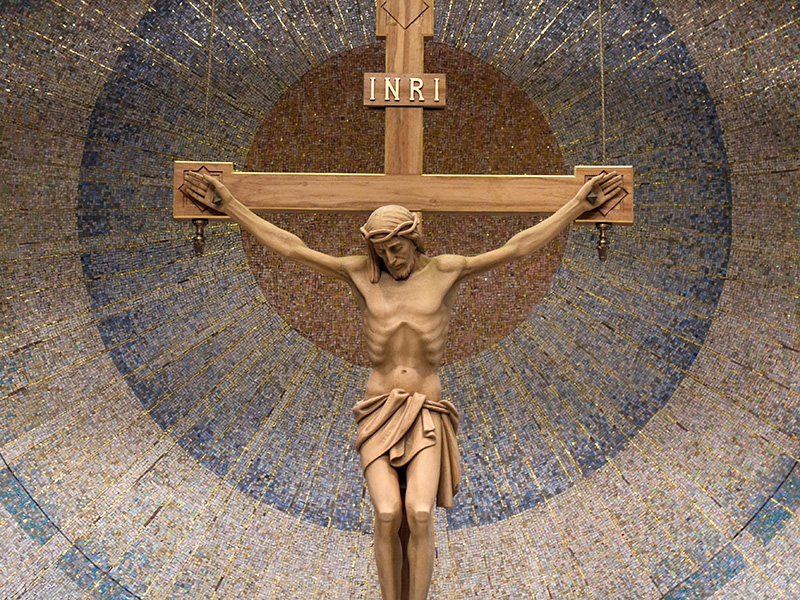 The Light That Unites Us
Third Sunday in Ordinary Time (A)  |  Fr Robert Verrill speaks of his personal discovery of the light of Christ's truth, and he calls us to focus on Him who unites rather than divides.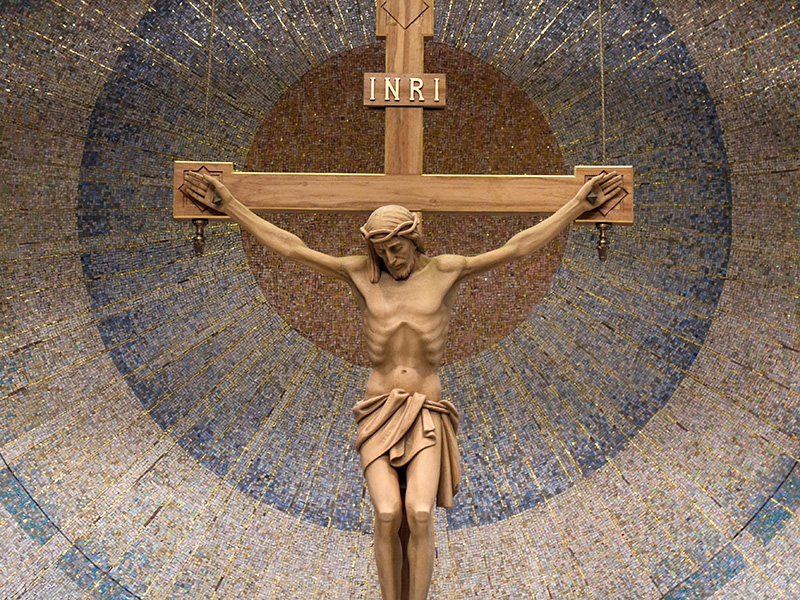 When we lament about the divisions we see within the Church,
it's all too easy to say things that perpetuate these divisions. All too often,
our lament takes the form 'if only the laity or our leaders would stop doing X
and start doing Y'. Of course, we should all want the Church to be united, for
this is what Christ Himself wanted, but the great temptation is to suppose that
the source of division lies somewhere else other than within ourselves.
Now lamenting about divisions within the Church is nothing
new. Indeed, in the second reading from St Paul, we hear one of the earliest
laments about division within the Church in its history. But what is notable
about St Paul's lament is that he doesn't simply identify what is dividing the
Church. He also points us to what is uniting the Church, namely the cross of
Jesus Christ. Thus, St Paul says: "Christ did not send me to baptise but to
preach the gospel, …, so that the cross of Christ might not be emptied of its
meaning."
So, in the light of what St Paul says, we should indeed
lament divisions within the Church, for divisions risk emptying the cross of
Christ of its true meaning. But on the other hand, St Paul also offers us a
way of overcoming division: this is to bear witness to what the cross of Jesus
Christ truly means. We should therefore be asking ourselves how the cross of
Jesus Christ has touched our lives, and we should have the courage to bear
witness to this fact.
In the first reading, Isaiah prophesied "The people who
walked in darkness have seen a great light". And in the Gospel, St Matthew
tells us that this prophecy was being fulfilled when Jesus Christ began His
preaching mission: "Repent, for the kingdom of heaven is at hand". Do we have
the conviction that this prophecy has also been fulfilled in our own lives? Do
we have the courage to tell others that the light of the cross has removed the
darkness from our souls? It is hard to do this without sounding sanctimonious,
but this is what we must do if the things that divide us are to be overcome. It
is with this desire in mind that I will share with you something of my own
story of how Christ has lighted up my life.
Although I have always been a practising Catholic, until a
year or so before entering the Dominican Order, I had never really spent much
time thinking seriously about the truths of the Catholic Faith. I told myself
that thinking about the Faith was for theologians, and that I should let them
get on with doing what they do well, while I would get on with doing what I do
well.
Yet, looking back on this period in my life, I now realise
that the real reason I didn't want to think seriously about the truths of the
Catholic Faith was that I was frightened that if I did, I might discover that
they weren't truths after all. At the back of my mind, I had a deep anxiety
that perhaps what I really valued had no value, that perhaps life was without
meaning, that perhaps God did not exist.
This was my dark night of the soul, and it went on for many
years. That was until one day back in 2004, I was on my own at home sitting in
an armchair and struggling to pray in a way that didn't feel hollow and
insincere, when all of a sudden, it was as though the lights were turned on: I
knew I was loved by God, and that He had been there beside me all along without
my realising it. From that point on, I knew that if I started to think
seriously about my Faith, God wasn't going to abandon me. On the contrary, it
seemed like it would be an exciting adventure with Christ leading the way. And
so began the journey which resulted in my entering the Dominican Order and
being ordained to the priesthood.
Now my story is just one of many stories. Many of us go
through periods of feeling lost and confused, but when the light of Christ
breaks into our lives, we see that such times of darkness were necessary in
order for the seed of faith to take root. And when we begin to see the miracle
that Christ is working within us, no worldly pleasure or ambition can compare
with it.
It is all too easy for us to see what is wrong with the
Church, but to see what is right with the Church requires conversion. Healing
within the Church will not come about by trying to focus on the sources of
division. It will only come about by looking towards the source of unity. This
source of unity is the cross of Jesus Christ that shines in the darkness. It is
this light that gives meaning to our lives and sustains the life of the Church.
Indeed, it is this light that unites us.
Readings: Is 8:23-9:3  |  1 Cor 1:10-13,17  |  Matt 4:12-23
Photograph by Fr Lawrence Lew OP of the Crucifix in the National Shrine of St Elizabeth Ann Seton in Emmitsburg, MA.