Dominican Pilgrimage to Walsingham 2010
This year's Dominican pilgrimage to Walsingham took place on the third Sunday of May, as usual, which happened to be the feast of the Ascension. fr Simon Gaine OP preached the homily at the Shrine's Solemn Mass, and, after a picnic in glorious sunshine, we prayed the Rosary and walked the Pilgrims' Way into Walsingham. There was over an hour for looking around the village and spending time together before Vespers and Benediction in the parish church of the Annunciation. Here are some photos from the day:

Students from Blackfriars Oxford and Leicester's universities joined us for the pilgrimage.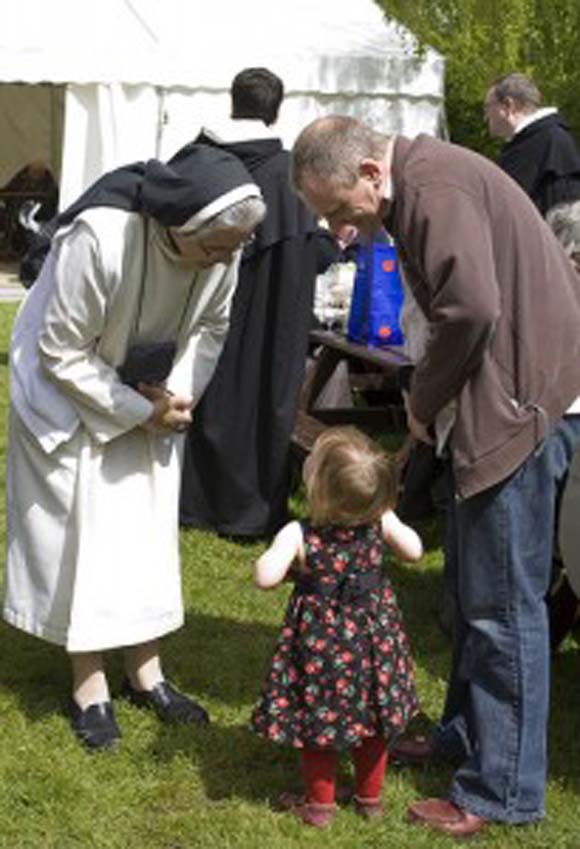 Sr Valery Walker OP talks to a young pilgrim.

The procession turns off the main road on to the disused railway line, which is now called the 'Pilgrim Way'.

The Dominican Pilgrimage praying the Rosary on the Pilgrim Way.

fr John Farrell OP consults the map showing the length of the Pilgrim Way, which runs parallel to the main road, and ends up by the former railway station, which is now an Orthodox chapel.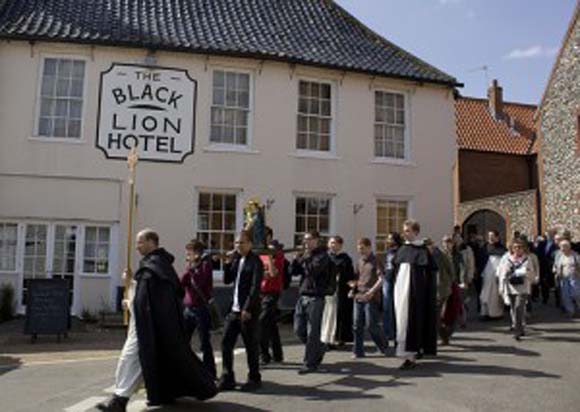 The procession enters the main square of Walsingham village.

The Salve Regina is sung to Dominican chant outside the parish church of Walsingham.

Enjoying a pint and good company in the fine weather after the procession.

fr John Farrell OP incenses the Blessed Sacrament. He is assisted by fr David Rocks OP, who organised the pilgrimage.

This year's pilgrims gathered in the parish church for sung Vespers before the Blessed Sacrament.