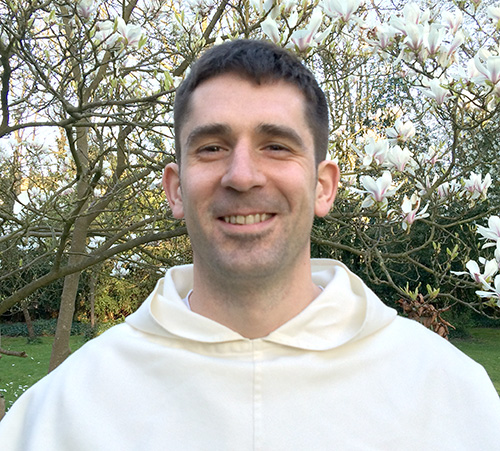 Interview with ultra-marathon runner – Fr Bruno Clifton OP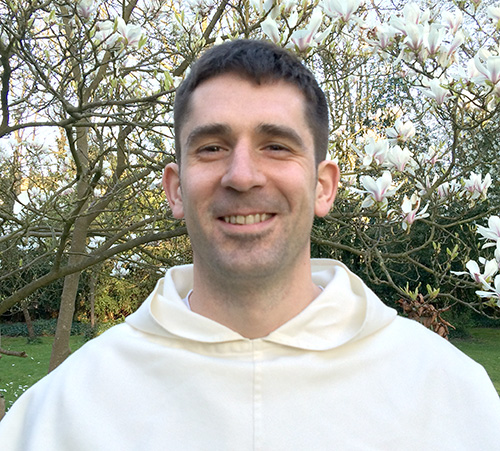 As the Dominican Friars Training Fund helps pay for the cost of our training, the Student Brothers are grateful for any contributions made towards it. When a Dominican friar said he was going to run an ultra-marathon for this cause, wanted to learn more about his challenge. With just a week and a half until the big day, we asked our brother Bruno Clifton OP the following questions about his ultra-marathon fundraising efforts.
1. We all know a marathon is 26 miles 'and a bit'- but what exactly is an ultra-marathon?
Technically, any foot race longer than 26.2 miles can be called an ultra-marathon. However, usually they are organised over distances of 50km, 50 miles, 100km and 100 miles or even more. Further, because they are almost always raced along wilderness trails (impossible to commandeer 100 miles of road for 24 hrs), the distances are approximate. The Ultimate Trails Ultra that I am running is (approximately) 110km or 68 miles. I'll be starting at midnight on Saturday, 27 June, and running the entire day, hoping to complete before sunset!
2. How did the idea come about?
I have been running and hiking for years and was asked about doing a challenge event this year for the Province Training Fund. An Augustinian Friar who currently lives with us in Cambridge is an experienced runner and had entered this Ultra which gave me the idea. I thought, 'anyone can do a marathon'. I hope this challenge captures the imagination.

3. Where will the ultra-marathon take place?
The Ultimate Trails Ultra-marathon is run in the Lake District, beginning and ending at Ambleside, Cumbria. Visit the Ultimate Trails Course.
4. How is the training going?
Training has been going well. However, Cambridge and the surrounding area is very flat whereas the course through the Lake District involves over 11,000ft ascent/descent!

5. Why did you choose to raise money for the Training Fund Campaign?
I was asked to find a challenge event to fundraise for this campaign. It is great that we are getting so many vocations and we need these funds to support the training required to be effective preachers of the gospel. I also felt that I benefit from the training fund too, being supported in my research at Cambridge and part of our novitiate community. It is also an opportunity to raise the profile of the Dominicans among those who support me.
6. Tell us about your experience of formation in the Order.
I did my novitiate in Cambridge, where Fr Bob Ombres was my novice-master. It was a quiet, reflective time, perfect for getting to know and internalising the way of life the Dominicans follow. I then spent four years in Oxford pursuing the STB for ordination with many opportunities for non-academic formation. I also engaged in fund-raising events with the diocese and helped in the Sacred Heart Parish of Blackbird Leys. As a community of friars in different stages of their Dominican life, as well as being from a number of different countries, Blackfriars offered a great insight into the vocation of being a Dominican.
7. As a scripture scholar, have you found any inspirational passages in the Bible?
Yes, several:
• 'Survey the path for your feet, and all your ways will be sure.' -Proverbs 4:26
• 'Let us run with endurance the race God has set before us.' -Hebrews 12:1
• 'No testing has overtaken you that is not common to everyone. God is faithful, and he will not let you be tested beyond your strength, but with the testing he will also provide the way out so that you may be able to endure it.' – 1 Corinthians 10:13
• 'We can rejoice, too, when we run into problems and trials, for we know that they help us develop endurance.' -Romans 5:3
• 'The God who has girded me with strength has opened wide my path. He made my feet like the feet of deer, and set me secure on the heights.' – 2 Samuel 22:33-34
• 'I returned, and saw under the sun, that the race is not to the swift, nor the battle to the strong, neither yet bread to the wise, nor yet riches to men of understanding, nor yet favour to men of skill; but time and chance happeneth to them all.' -Ecclesiastes 9:11
• 'So then, banish anxiety from your heart and cast off the troubles of your body.' -Ecclesiastes 11:10
• 'But those who trust in the Lord will find new strength. They will soar high on wings like eagles. They will run and not grow weary. They will walk and not faint.' -Isaiah 40:31
• 'I have fought the good fight, I have finished the race, I have kept the faith.' – 2 Timothy 4:7
• 'When you walk, your step will not be hampered; and if you run, you will not stumble.' – Proverbs 4:12
• 'Do you not know that in a race all the runners run, but only one gets the prize? Run in such a way as to get the prize. Everyone who competes in the games goes into strict training. They do it to get a crown that will not last; but we do it to get a crown that will last forever. Therefore I do not run like a man running aimlessly; I do not fight like a man beating the air. No, I beat my body and make it my slave so that after I have preached to others, I myself will not be disqualified for the prize.' – 1 Corinthians 9:24-27
8. Can running be a spiritual experience?
Running, particularly for such a long time as on an Ultra, forces the mind as well as the body to move from an experience of the external creation to focus upon itself. In this way we have to confront ourselves at the heart of spiritual experience. We align the wonder of our created selves with that of God's creation. It is then that we discover we are looking at the one who enables creation to flourish.

9. How can people donate?
Very easily. To donate online visit JustGiving Bruno Clifton OP. Alternatively, you can send a cheque to Fr Bruno's Challenge, Development Office, 17 Beaumont Street, Oxford OX1 2NA (Cheques payable to 'The Dominican Council').

10. Will you come back and tell us about the experience when it's all over?
God willing, if I am still alive!
Please support Fr Bruno if you can!
Fr Bruno OP and Fr Craig OSA on a training run.