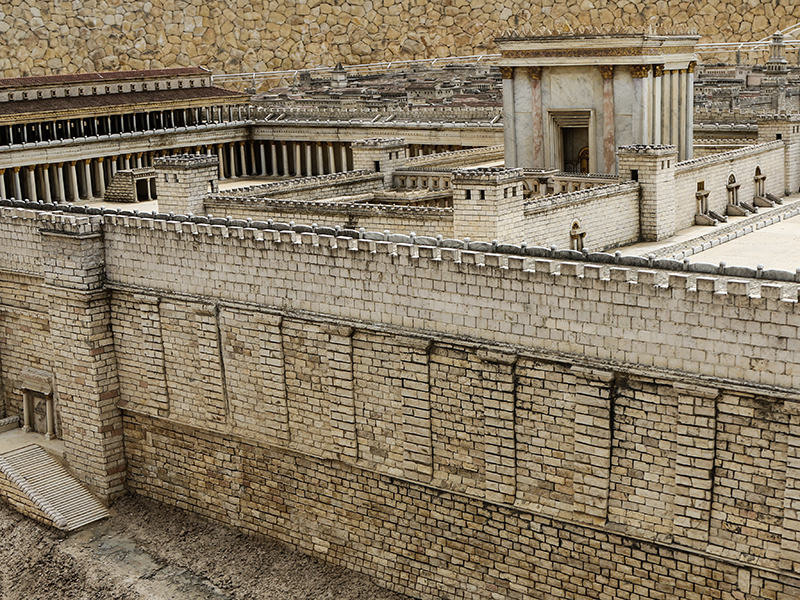 Accomplished in Christ
Thirty-Third Sunday in Ordinary Time (B)  |  Fr Richard Conrad exhorts us to shelter and find refuge in the promise of Christ's Return.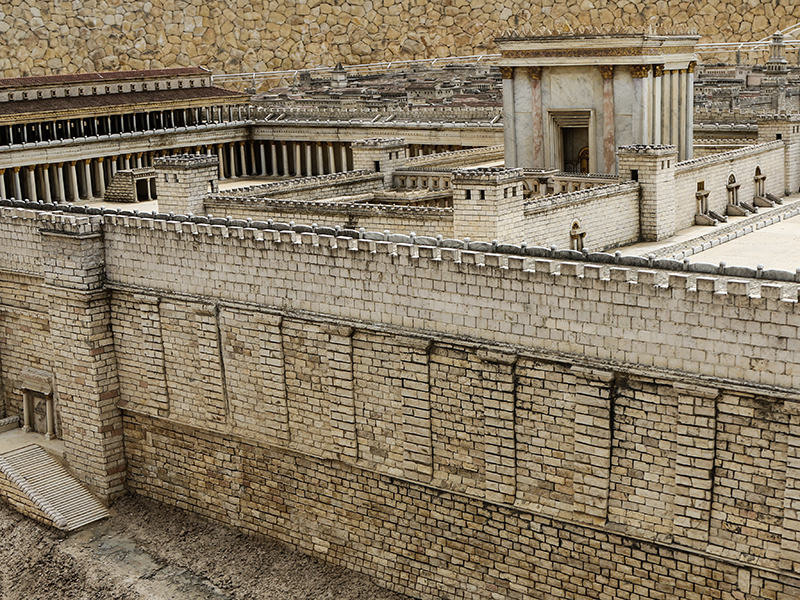 Chapter 13 of St Mark's Gospel begins with Our Lord foretelling the destruction of the Temple in Jerusalem. The disciples ask him when "all these things are to be accomplished". Instead of giving a straight answer, Jesus warns them against people who will make false claims to divine status. He predicts wars and natural disasters, persecution and betrayal, and the preaching of the Gospel to all nations. He repeats his prediction of the Temple's desecration and of false messiahs; he describes his own people's future suffering. Then follows today's passage, in which Jesus speaks of a cosmic upheaval and of his own coming in glory to gather his elect.
We heard Jesus say, "This generation will not pass away before all these things take place." By itself, this might seem to imply that both the Temple's destruction, and Jesus' own Return, would take place within forty years. That indeed is when the Temple was destroyed; but Jesus has not yet returned!
Clearly Jesus did not mean that he would return soon; after all, it would take time for the Gospel to spread, for a series of false messiahs to appear, and for a succession of wars and disasters to take place. Moreover, we heard him say clearly that he did not know the day or the hour.
Jesus was doing something much more exciting than specifying the date of the end. He was predicting what would happen, not within forty years, but within a few days. He was predicting his Passion and Death. As Mark tells us later in his Gospel, the sun was darkened as Jesus died. If it was on Friday 3rd April, 33 AD, that he died, the moon's light failed that evening, for it was eclipsed.
In his human mind Jesus could see into the divine mind; he enjoyed the vision of God which we hope to share. This vision cannot be a matter of concepts. In his humanity Jesus was permitted to draw out from this vision certain things so as to handle them conceptually and teach them. These things did not include the date of the end. They did include the saving power of his Passion, Death and Resurrection. The back-and-forth discourse in Mark 13 expresses Jesus' mystical vision concerning all that would happen in solidarity with his own Passion.
In one sense, Jesus shared in the sufferings of his Jewish People, of his disciples and of his world. In a more important sense, it is the other way round: disaster, suffering and death are endured in solidarity with Christ, and thereby are redeemed. Persecutions endured by those who belong to Jesus are his persecution (Acts 9:4-5). Humanity's sufferings are the sufferings of Jesus the New Adam. When the whole creation "groans in travail" (Romans 8:22) it does so in solidarity with the Creator who "groaned in travail" on the Cross to bring the new creation and renewed humanity to birth.
"The last days", the "end of the ages", have come upon us (Hebrews 1:2, 9:26; 1 John 2:18; 1 Cor. 10:11). All that has unfolded over 2,000 years, and is still unfolding, is simply the unfolding of what was enacted in Jesus' Passion – intermingled with the "first fruits" of the eternal life inaugurated in his Resurrection and Ascension, since the Holy Spirit sighing within us (Romans 8:23, 26) is the "down-payment" on our inheritance (2 Cor. 1:22, 5:5; Ephesians 1:14).
With the eyes of faith, we share Jesus' vision that his Crucifixion was the Hour when he "came with great power and glory" to defeat sin and death, to dethrone the powers of evil, and to "gather his elect", "draw all things to myself" (John 12:32). It was in fact the moment of judgment ("Now is the judgment of this world," John 12:31). What will be revealed to each of us at his or her death, and what will be revealed publicly at the end of time, is simply how we stand in relation to Christ's Cross: are we with those who put him there and mock him, or have we joined him there by mercy and compassion?
It was when Jesus died that he could say, "It is accomplished" (John 19:30), for that was when all foreshadowings of his Sacrifice were fulfilled. We are still in the spring-time of his Sacrifice, offered daily in the Holy Eucharist where we receive the pledge of the coming Kingdom as a sign "that summer is near". The Eucharist charges us to live under the shadow of Jesus' Cross and under the shelter of his Return. We are not allowed to know when Jesus will come, but our faith that his victory has been accomplished, together with the ongoing signs of the end that we are given, prompt us to persevere in our ministries in hope, the hope of seeing the victory accomplished.
Readings: Daniel 12:1-3  |   Hebrews 10:11-14, 18  |  Mark 13:24-32
Photograph by Fr Lawrence Lew OP of a window in the church of St Mary de Castro, Leicester.