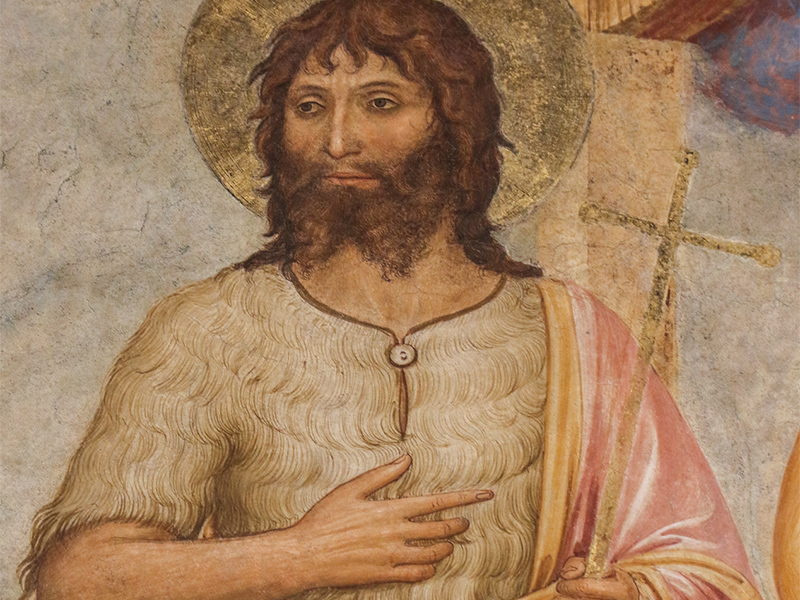 Lions, Vipers, and Lambs!
Second Sunday of Advent (A)  |  Fr Peter Harries calls us to humbly follow the example of the Baptiser who is open to God's transformation of the world.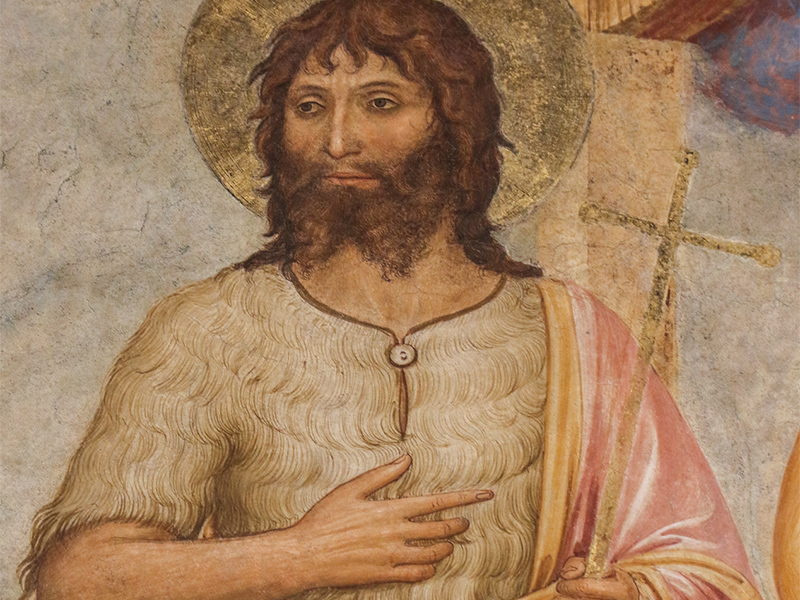 Brood of vipers. I admit that I have always been tempted to start my sermon by addressing the congregation that way. Perhaps I lack the courage and insight of St.John the Baptist. So why did John call the Pharisees and Sadducees vipers, singling them out from the great crowds of people from Jerusalem and all Judaea? The crowds recognized the Word of God in John's preaching, both comforting them as part of God's family, but also rending them uncomfortable as they knew that they were sinful. The crowds knew, mostly, that they had messed up their lives, that they had done things and thought things that they really should not have done and thought; and – most importantly – they listen to the Word of God, confess their sins and plead for God's mercy with John's new ceremony of washing–water symbolically washing away their sins in preparation for a new rather more God-orientated life.
The Pharisees, in Matthew's part-caricature of the Pharisees, think that they are better than most other Jews. They keep the law in an increasingly complex form and despise those who don't manage to do so. The Sadducees were the wealthy traditionalist establishment who controlled the official religious rites of the Jerusalem temple, at the centre of the faith. Usually the Pharisees and Sadducees disagreed with each other, but John is a potential new threat to their self-importance.
Isaiah in our most beautiful first reading looks forward to a time of peace and integrity. If we were to ask most people today, they would say that they seek peace, peace in the world and peace in the whole of creation. However scripture's constant link of peace with personal and institutional integrity is not so popular, because it challenges us. Isaiah tells of the coming time of the true judge, the person of perfect integrity who, filled with the spirit of wisdom, inaugurates a time of peace in a transformed creation.
But think for a moment; wolves that don't fancy lamb for supper, or lions lunching on straw in preference to oxen, is not natural. Isaiah's vision is of a serious transformed creation; truly a new creation in integrity. As Christians we read Isaiah in Advent because this vision is not simply an idle dream. This vision is being realised. The crowds listening to John were drawn into this new creation, rejecting evil and trusting in God's mercy. The era of the just judge, the one on whom the spirit of the Lord rests, starts with these crowds of ordinary folk drawn to the extraordinary grace of God's word. Jesus, the true Messiah, has commenced his reign.
John, the last and greatest of the prophets of the old dispensation tells us that is not worthy to carry the Lord's sandals. A slave living in humiliation could carry his master's sandals; whether a student should carry a learned rabbi's sandals was disputed. But John, through his humility prepares the way of the Lord. John calls for the ways to be made straight, bulldozing a new path rather than hanging out a few extra baubles. Matthew here clearly identifies John in reference to the great (and somewhat anarchic) prophet Elijah, who in Jewish tradition would return to proclaim the coming of the Messiah.
What about us? Are we like some of those Pharisees, trying to limit God's mercy and despising those who don't manage to live a virtuous Christian life in difficult circumstance? Are we like some of the Sadducees rejecting those who do not engage in some traditional religious paraphernalia or ceremonial? No, we are called upon to be open to God's mercy, a mercy broader than we can imagine. God's mercy is open to the many, the crowds who seek, even if they are not always initially sure who or what they seek.
Pope Francis, in his encyclical Laudato si' analyses a massive problem in the contemporary world of centering everything on humankind. Yes, there are wonderful scientific, technical and medical advances. Yes, there are massive man-made environmental issues. We cannot live comfortably with these great triumphs and terrible disasters alone. Our environment is in a world made by God, a world that sings God's praise in its immense richness. Humans have messed up much of the environment of our planet. We have also messed up our own lives by ignoring the face of God, in whose image we are all created.
John calls us in today's gospel to look to the Saviour and to trust in God's mercy. This means being humble, open to God's Word like St. John the Baptist. It means loving our neighbor, and working to create, with the help of God's grace, the new creation of love, integrity and peace. It means valuing the marginalized, rejecting false ideologies, and seeking the Truth.
Readings: Isa 11:1-10  |  Rom 15:4-9  |  Matt 3:1-12
Photograph by Fr Lawrence Lew OP of 'St John the Baptist' painted by Fra Angelico in San Marco, Florence.