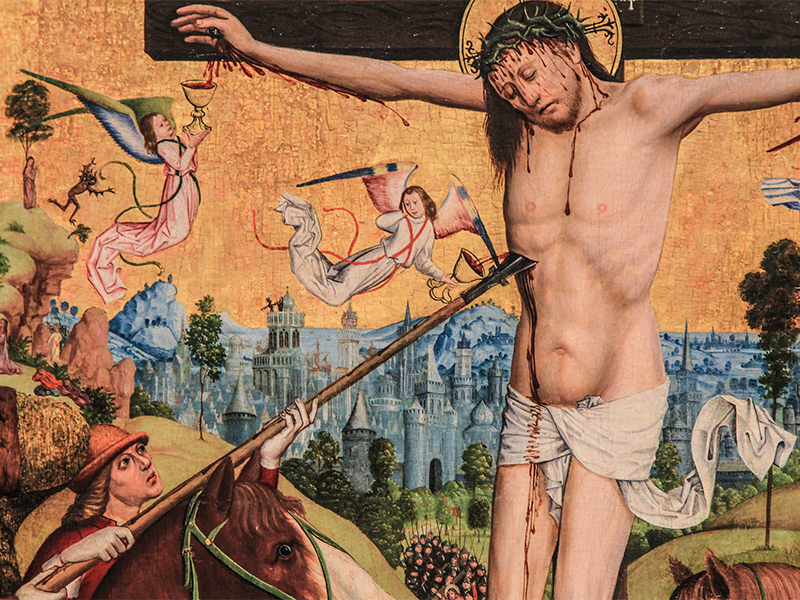 Transgressing the Usual Division
Twentieth Sunday in Ordinary Time (A)  |  Fr Oliver Keenan asks if different communities can live in peaceful diversity here-and-now.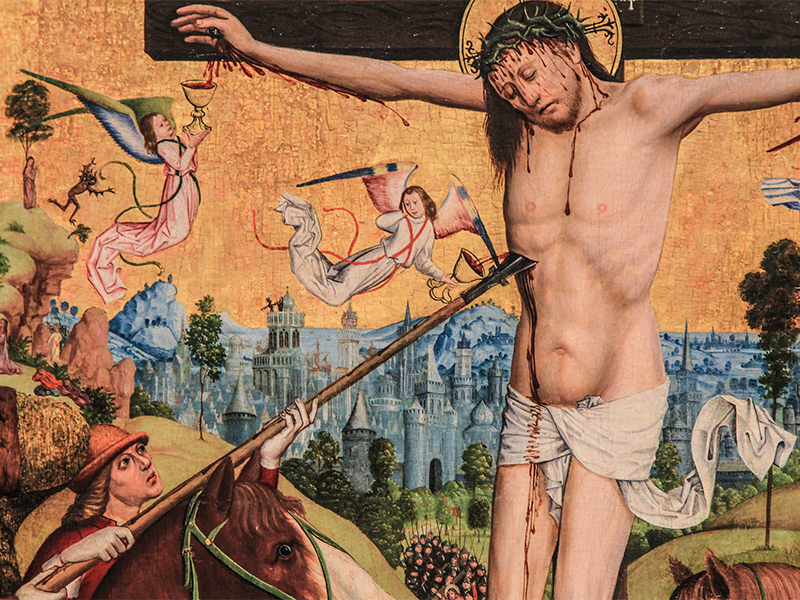 Last weekend in Charlottesville simmering tensions exploded into hatred visible. Pictures of white supremacists carrying tiki torches cascaded across social media to widespread outrage and condemnation. "Protect each other. Smash the Fascists," said a banner in California… but didn't the young men in the Charlottesville pictures look worryingly like us? Smartly dressed, clean shaven, collegiate, middle-class, they wouldn't have looked out of place in our workplaces or—dare I say it—as altar servers. It is uncomfortable to think that the boundary between 'us' and 'them' might not be as clear as we sometimes make it out to be.
Jesus's encounter with the Canaanite woman in today's gospel also calls into question a rigid demarcation of 'us' from 'them'. But it's not the most immediately consoling image of the Lord that St Matthew's gospel gives us: at first Jesus seems to ignore the foreigner; then he refuses her request for mercy on apparently racial grounds. In the process, Jesus effectively calls her a dog—then a relatively mild epithet for gentiles—and the use of diminutive form ('little dog' or 'puppy') doesn't do much to soften the blow. Then a paradox: whilst the disciples ('us') seem to miss the drama of the situation entirely, the woman (one of 'them') has been given profound insight. She gives a very witty and theologically astute response to Jesus. Even if house dogs don't get first dibs on the fillet steak, they nonetheless end up getting fed. In others words, the particularity of God's love (first and specially for Israel) doesn't exclude the universality of God's love. So it's not the miracle of healing that takes centre stage here, but rather the transgression of the usual division between 'us' and 'them' that it enacts. Jesus's silence turns out not to be a rejection, but a wordless embrace; this is no empty silence, but a noise too full to be heard.
There are some interesting details buried away in the geographical information in the first two verses. The site of this transgression is a murky space on territorial borders. Leaving Gennesaret, Jesus is headed towards the pagan territory of Tyre and Sidon: but does he arrive there? The woman is 'coming forth' from those regions: but does she ever leave them? The Greek seems intentionally ambiguous as to whether the woman crossed the border into the land of Israel, or whether Jesus strayed into pagan soil. Though they are moving towards each other, their place of meeting is a liminal space, seemingly a place of mutual vulnerability. It terms of the narrative, the woman takes the initiative in approaching Jesus, but in a hidden way Jesus has taken the initiative and is already moving towards her. This play on physical space shows a spiritual movement that's at work here: the woman is brought into the promised land by Jesus's reaching out across borders, into the pagan world.
But where do we fit in? On which side of the divide between the disciples and the woman are we on? The joyful, but easily forgotten, truth is that many of us are the house dogs, now enjoying the scraps from under the table. Many of us are the Gentile 'them' that has been brought by Jesus into the Jewish 'us', the ones who have been smuggled into the party through the backdoor, though over the years we've lost our awkwardness and no longer question whether we really belong here. Over the centuries, as Gentile Christians have come to outnumber Jewish Christians, we have sometimes lost sight of that great transgression, this foundational experience of being outsiders who have been called in and granted coequal citizenship. But doesn't this experience have something powerful to say at Charlottesville?
"Is there life before death?" Seamus Heaney said that was chalked up in Ballymurphy. Is there peace for our world, this side of the Lord's return? Can different communities live in peaceful diversity here-and-now? Yes. There is forgiveness of sins. We come out from our Tyres and our Sidons, meeting not in some mysterious place on the borders, but at Calvary. There, at the Eucharist, the Lord again pulls down divisions of 'us' from 'them', and we hug our common destiny again.
Isa 56:1. 6-7  |  Rom 11:13-15. 29-32  |  Matt 15:21-28
Photograph by Fr Lawrence Lew OP of a detail from a window in Holy Rosary church, Portland.